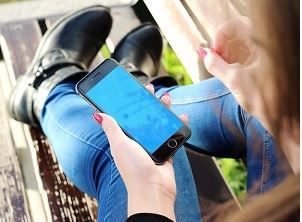 People like and tend to gravitate to Apple products because the company has gone to great lengths to make their products are highly secure.
Sure, you pay more for them, but most people justify the added expense because a) they look better and are better designed than competing products and b) they've got a reputation for being more secure.
Unfortunately, even the most secure technology isn't immune to hacking and other problems.  In the not so distant past, we've seen reports of clever hackers finding ways of bricking Apple smartphones and causing other types of mayhem.  One of the more recent iterations of this involved a bug in Apple's iMessage system. The bug allowed hackers to send a carefully crafted message that made heavy use of special characters that could turn an expensive iPhone into a paperweight.
Full Article:
https://www.aimcybersecurity.com/2019/08/05/update-iphone-to-avoid-possible-imessage-bug/